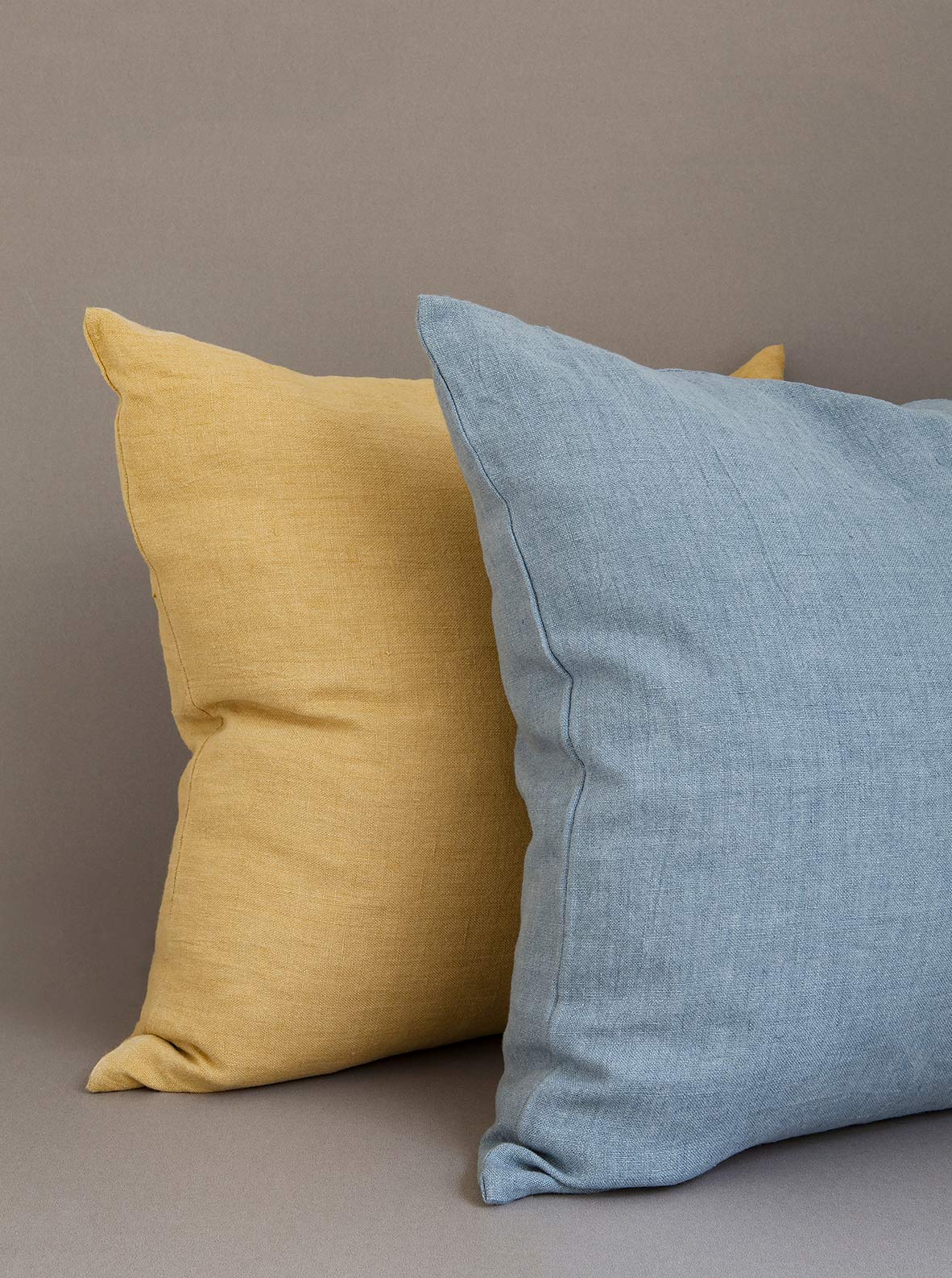 Linen cushion covers in two soft colour ways, available in two sizes.

Rectangle

30 x 50 cm

Square

50 x 50 cm

For online orders, the charges for standard delivery are:

UK: £12
EU: £22
Jersey & Guernsey: £22
US: £35
Rest of the world: please e-mail us and we'll get a quote based on your location.

We aim to ship items listed in stock within 2 - 3 working days of receiving your confirmed order.

For non-online orders (such as rugs, found objects …), please e-mail us your full delivery address and we will send you all the information relating to the shipping of the item.